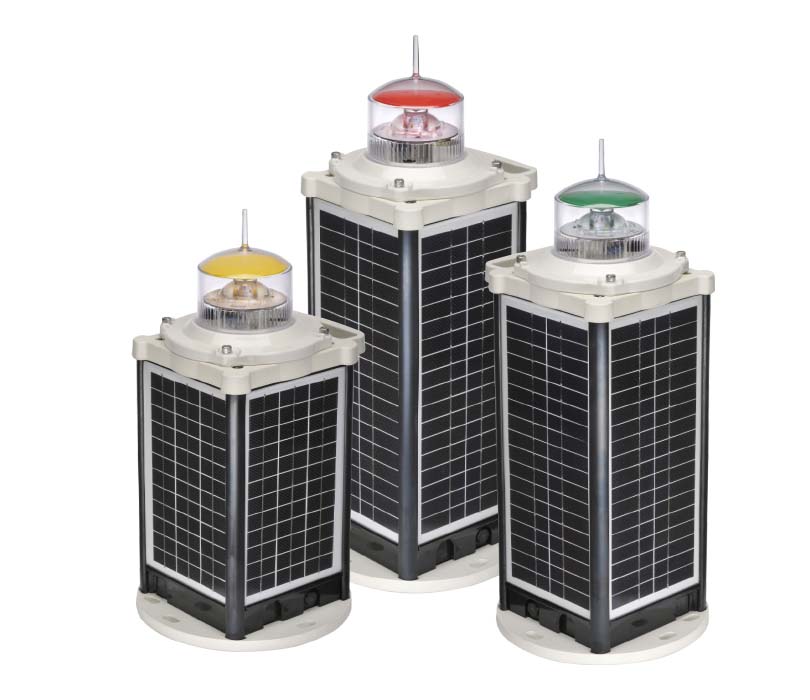 SL-C310 Solar Marine Lantern
Sealite's SL-C310 series are completely self-contained that have a 3-5NM+ range.
The SL-C310 are designed to be maintenance free and can be installed in minutes with a service life of over 12 years.
The SL-C310 lantern are available in three chassis size configurations: compact, standard and extended. The lanterns accommodate larger battery capacity and additional solar charging capability. Satellite connectivity is available as an option.
The four premium-grade solar modules are integrated into the assembly and mounted to collect sunlight at all angles. The lanterns are IP68 water ingress rated with a handle incorporated into the chassis for safe lifting.
The SL-C310 series is available with GPS Synchronisation as standard. Two or more lights can be synchronised to flash in unison via an internal GPS module.
The SL-C310 series may also be fitted with Satellite Communications Module or GSM Module that allows users to access real-time diagnostic data.
All colours are available to suit your demands.
Contact your local Solar Technology Australia representative for further details.
Go Back